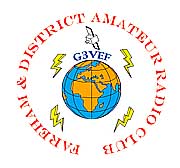 Items For Sale/wanted
If you have items around the shack that you would like to sell then this is the place to advertise.

If you are looking for a bargain then your might well pick up something here.

Don't forget to come back from time to time to see if anything new has been posted on the site.

---
---
Nothing at this time, please call back later.
---
R107 Receiver Valve box.

WS12 Transmitter Type F or Type H Aerial coupler unit.
Also if you have the 100 ohm load or
any Nifan two pin aerial plugs or other bit for the
WS12 Transmitter that you would like to sell.

Contact Bob 01329 834032 or email g8kzo@(Remove this bit in red)talktalk.net
---
© G4JLP 2019
---