Crystal Set Competition
A fun evening with some interesting designs.
It proved that crystal sets are surprisingly sensitive and selective.
All the sets received 3 or more stations with one set receiving 7 stations including a French DX station!
Tony G6ABF far left was the overall winner with the most novel set.
Steve G7HEP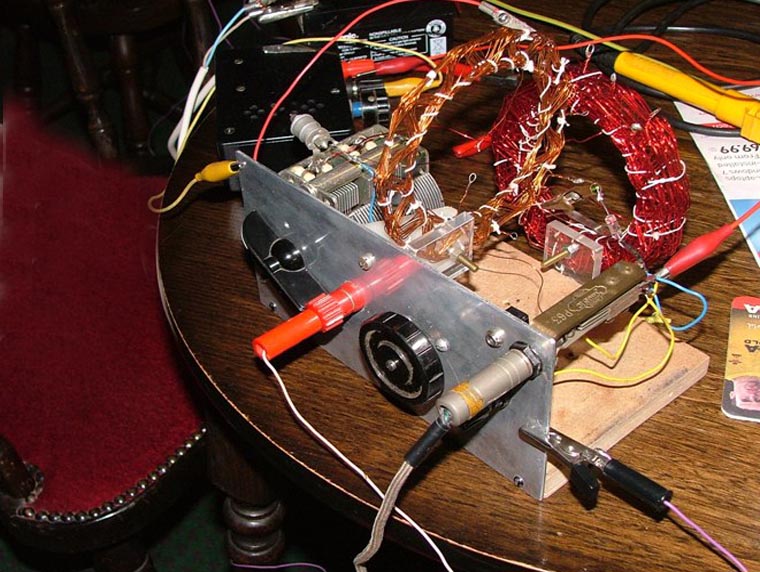 Derek G4JLP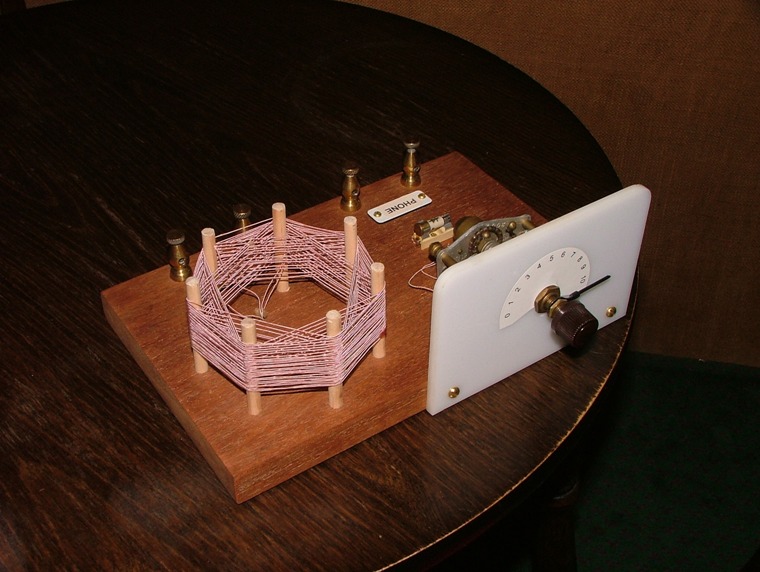 Bob G8KZO
Bryan M0DDA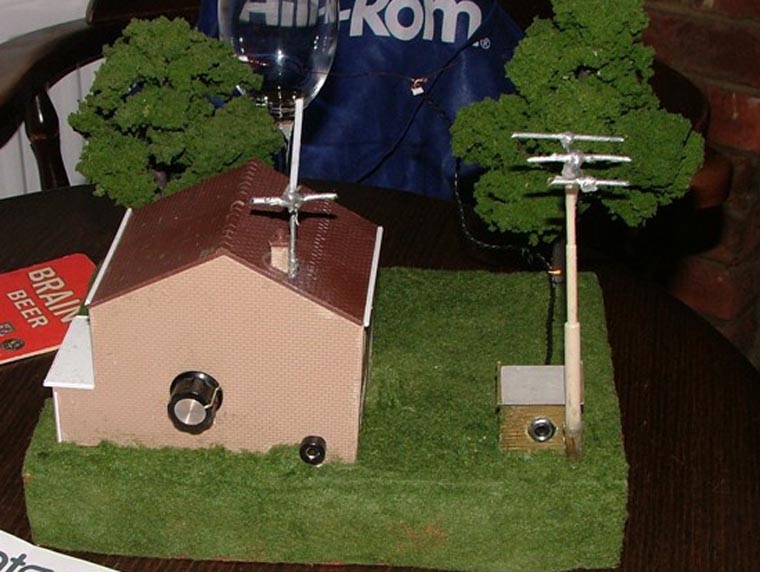 Tony G6ABF
Return to Photo Gallery