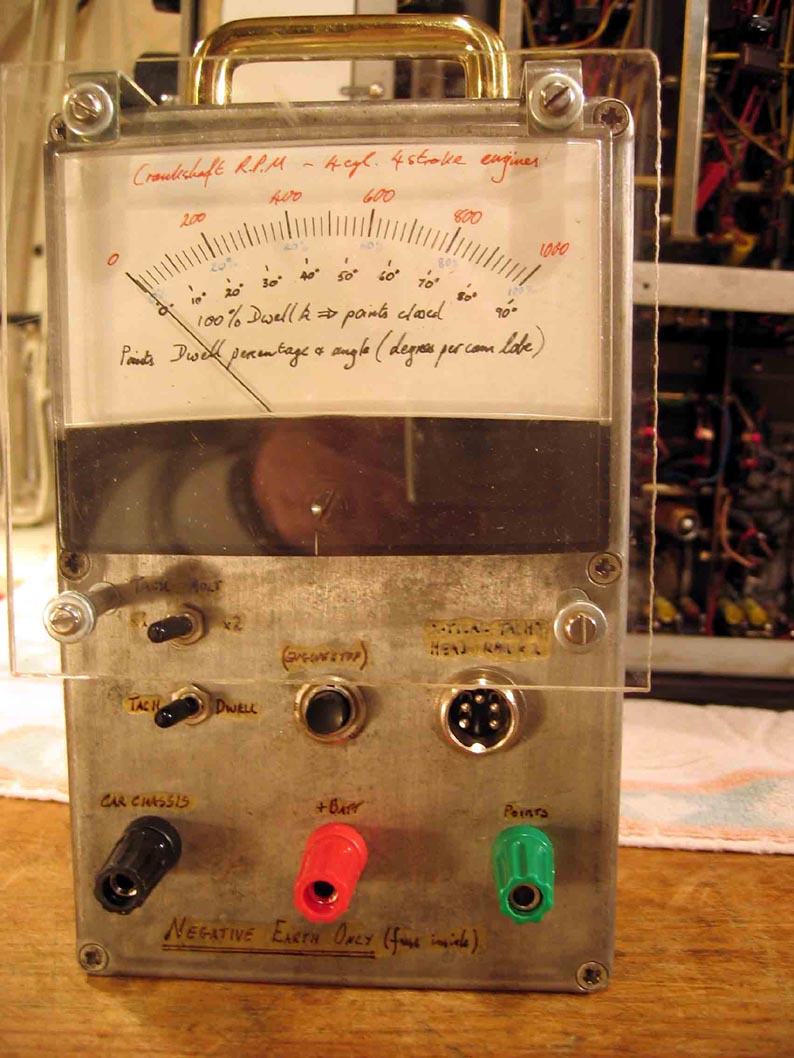 This precision tachometer & dwell meter box originally intended for adjusting petrol engines, with an optical adaptor wand that was constructed retrospectively to allow use of the tachometer function with a diesel engine.
The key improvements claimed over commercially available kit are:

a) greater accuracy;
b) proper independence of the dwell function from engine speed and supply voltage variations; and
c) low speed FSD which is switchable for different numbers of cylinders in the engine
to give good definition of the engine idling speed and stability.

In service with a petrol car, the tachometer & dwell box has three connections to the car:
chassis, +12V and points. For use with a diesel car, only chassis and +12V are connected because there are no points.
The adaptor wand plugs into the tachometer & dwell box, and a conventional torch is carried piggy-back.
The beams of both the torch and the adaptor wand are arranged to focus on a strip of silver foil stuck somewhere on the periphery of the engine flywheel.
The strip can be anything from 1" to 3" long. A solid RPM reading is obtained, no problem.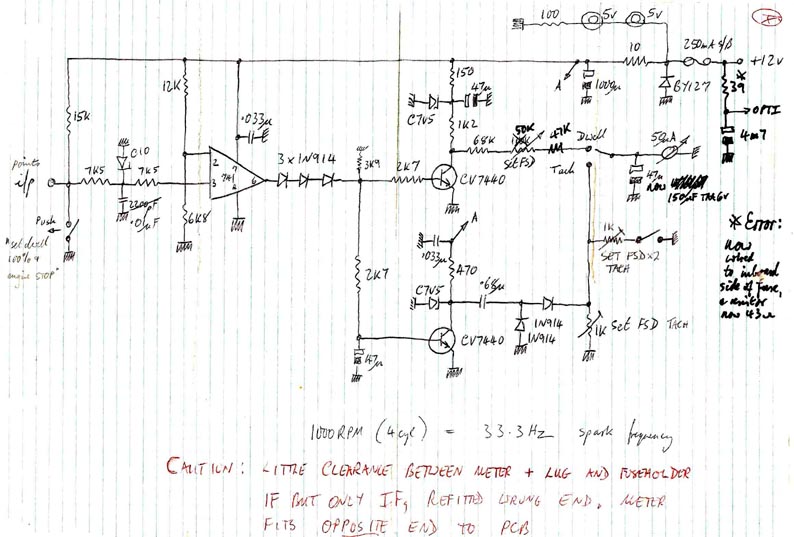 First consider the above circuit.